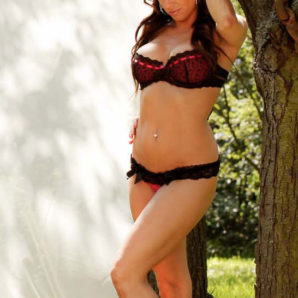 Stacy Silver
Stacy Silver is a MILF porn star from Brno, Czech Republic. Her porn career dates back to 2001.
It is quite amazing how the Czech Republic as a country, consistently siphons out countless horny babes. All chasing after the hardest dicks, juiciest cunts, and who can do the most fucking on camera.
Stacy Silver is no exception. This sometimes blonde and sometimes brunette stunner, stands at 5 feet 6 inches (167 cm) and has mischievous eyes and thick pink lips. Stacy can suck the cum from a dick just by breathing in from close proximity to a guy. Her measurements are 36D-26-36. Ms. Silver's tits have such an amazing shape and firmness, that they could perform their own balancing act at a talent show! She rocks some ink with a Tribal design on her right upper arm and another Tribal on her lower back. She also has a tongue and navel piercing.
Since Stacy Silver entered the porn scene she has worked tirelessly in a multitude of roles and scenes. Stacy has since been established as a genuine fanatic of anal sex! She is simply the sort of woman who enjoys when a man shoots his cum on her lovely face, wrecking her make-up and making her feel extra slutty. Enjoy her performances here at Sugarbabes.tv!
(Visited 2.906 times, 1 visits today)
Videos